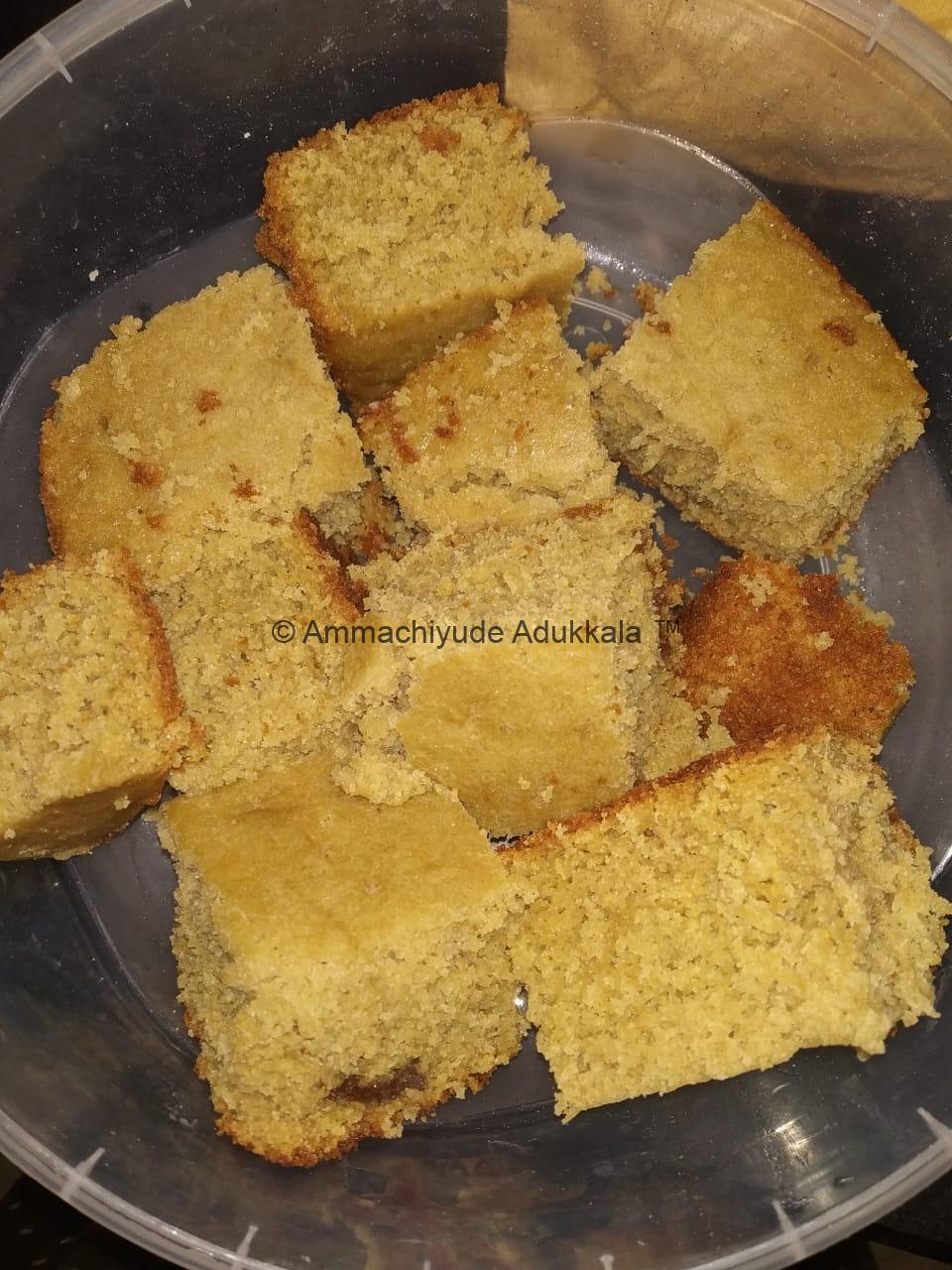 1.Wheat flour 1cup
2.Sugar 3/4 cup(use same cup)
3.Baking powder 1tbsp
4.Egg 3
5 Banana 1
6 Butter/ ghee 100gm
7.Vanilla Essence 4-5drops
Method
Mix wheat flour , baking powder along with powdered sugar. Beat the eggs and butter/ ghee for about 3 minutes.Grind the banana to paste. Mix all this together and add vanilla essence. If batter is too thick make decoction of coffee, strain it and add it to batter.Preheat dosa tawa keeping cooker on tawa on high flame.grease the cooker with ghee(bottom and edges).pour the batter to the cooker.put the lid with whistle.avoid washer.lower the flame to sim mode.Bake it for 45- 50 minutes.