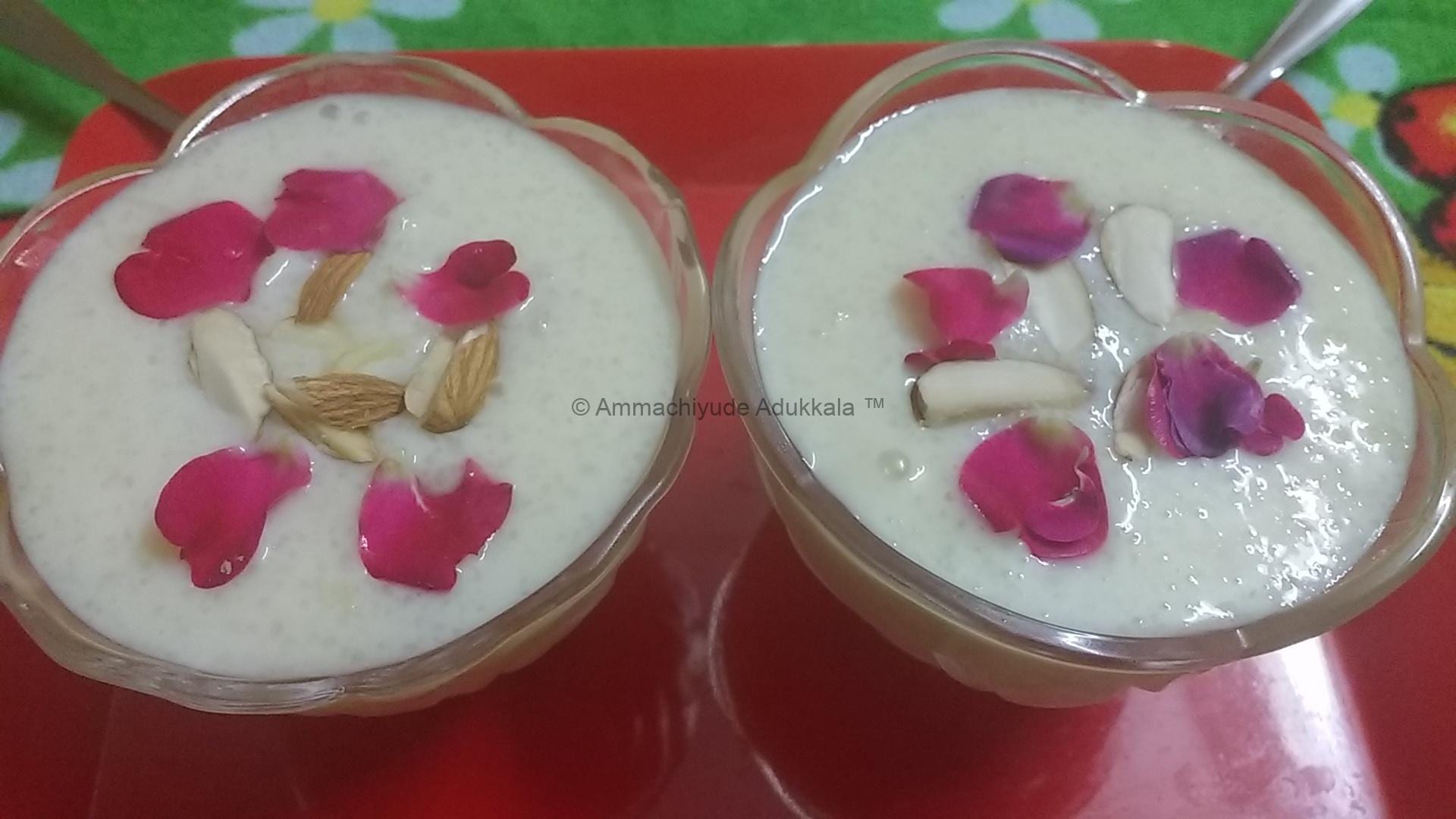 Phirni – light, creamy, rose water flavoured, chilled rice pudding – is a perfect dessert for hot summer day.
Ingredients
Basmati Rice – 1/2 cup
Condensed Milk – 200 ml
Milk – 2 cups
Cardamom Powder – 1/4 tsp
Rose Water – 1/2 tsp
Almonds (finely chopped) – for garnishing
Rose Petals – for garnishing
Preperation Method
Wash and soak the rice in water for 30mins. Drain the water and grind to a fine paste.
To a thick bottom pan, add milk and rice paste and heat together, stirring constantly so that the mixture does not stick to the bottom.
Cook till the mixture become thick.
Add condensed milk and bring to a boil stirring constantly.
Once bubbles starts to appear , remove from flame.
Add cardamom powder and rose water and mix well.
Allow it to cool and transfer the phirni to serving bowl (preferably clay bowls) and refrigerate for 1-2 hours.
Serve the chilled Phirni garnished with rose petals and chopped almonds.